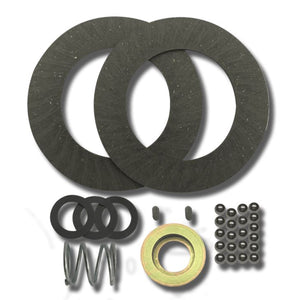 Our Heavy Duty Brake Shoes and Brake Hardware kit combined into a handy all in one kit.

This kit consists of all of the parts required to service and rebuild the Brake Assembly on your Warn 8274/8074 or Gigglepin Winch.
Comes supplied with a pair of our HD Brake Shoes, 3 x Belleville Spring Washers (not required on early Warn 8274), 2 x Woodruff Keys, Brake Coil Spring, Billet spacer and 21 x Stainless Ball Bearings.