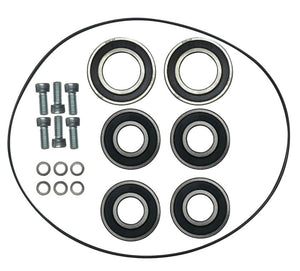 Service kit for the GP100 Twin Motor Top Housing.
Comes supplied with 6 x Bearings of two different sizes to replace all the bearings in Top Housing, Replacement 'O' Ring for the Top Housing cover plate, 6 x Bolts and 6 x Lock Washers.
Please note this will only fit our later GP100 style of Top Housing - Not applicable to our earlier GP80 Top Housings.